CONVECS is a research project-team common between Inria Grenoble - Rhône-Alpes and the LIG laboratory. Its research activities focus on the formal modeling and verification of asynchronous concurrent systems, which are instantiated in various domains (communication protocols, distributed algorithms, GALS, etc.). To this aim, CONVECS proposes new formal languages for specifying the behaviour and the properties of concurrent systems, and devises efficient verification algorithms and tools running on sequential and massively parallel machines.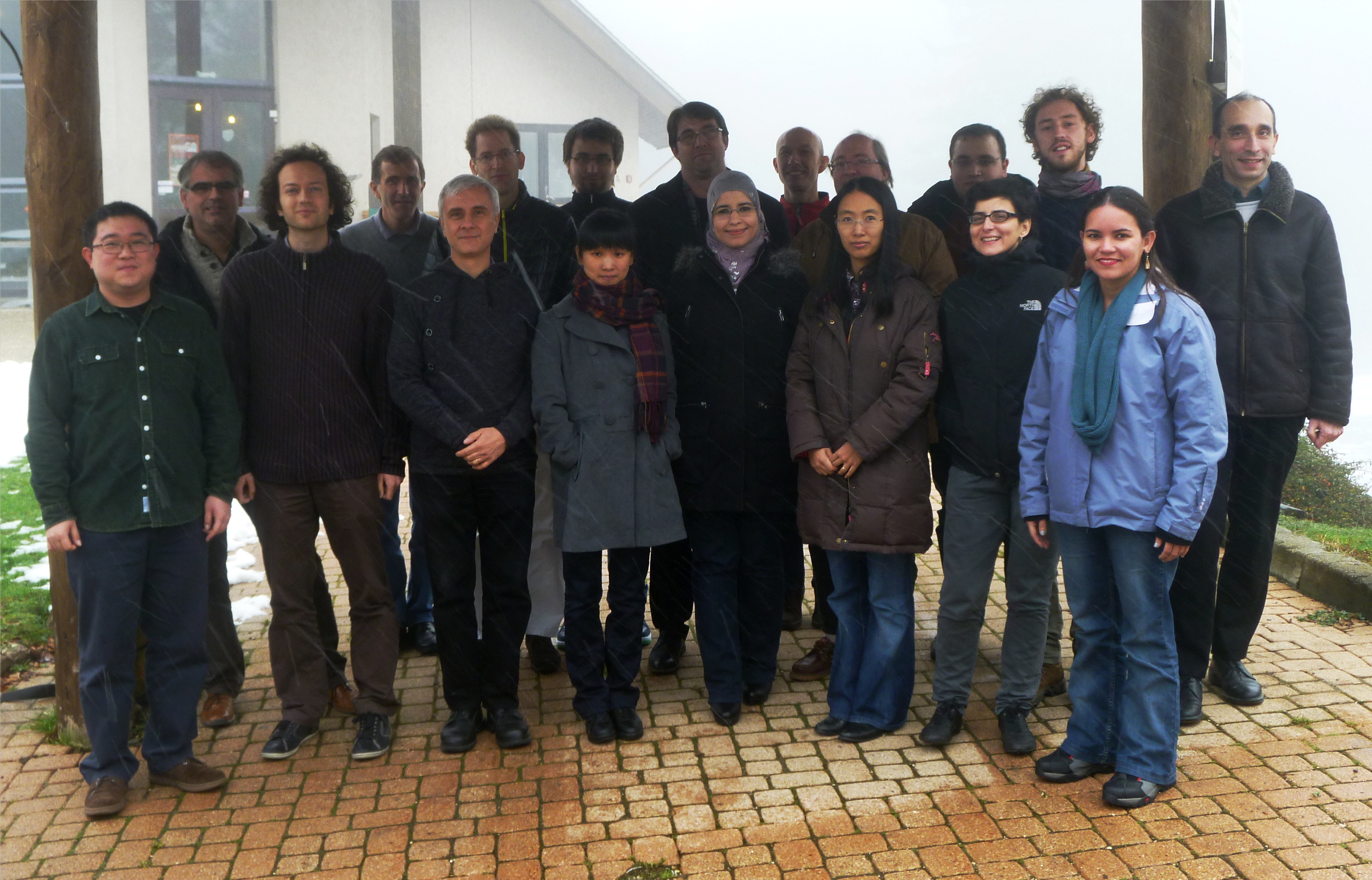 The CONVECS team in November 2013. From left to right: Zhen Zhang, Frédéric Lang, Eric Léo, Xavier Etchevers (Orange Labs, visiting), Radu Mateescu, Wendelin Serwe, Loïg Jezequel (Technical University München, visiting), Lina Ye, Jérôme Hugues (ISAE, visiting), Fatma Jebali, Gwen Salaün, Fabrice Kordon (LIP6, visiting), Jingyan Jourdan-Lu, Abderahman Kriouile, Soraya Arias, Hugues Evrard, Raquel Oliveira, and Hubert Garavel.
CONVECS builds on the scientific expertise and human potential of the former VASY project-team of Inria.